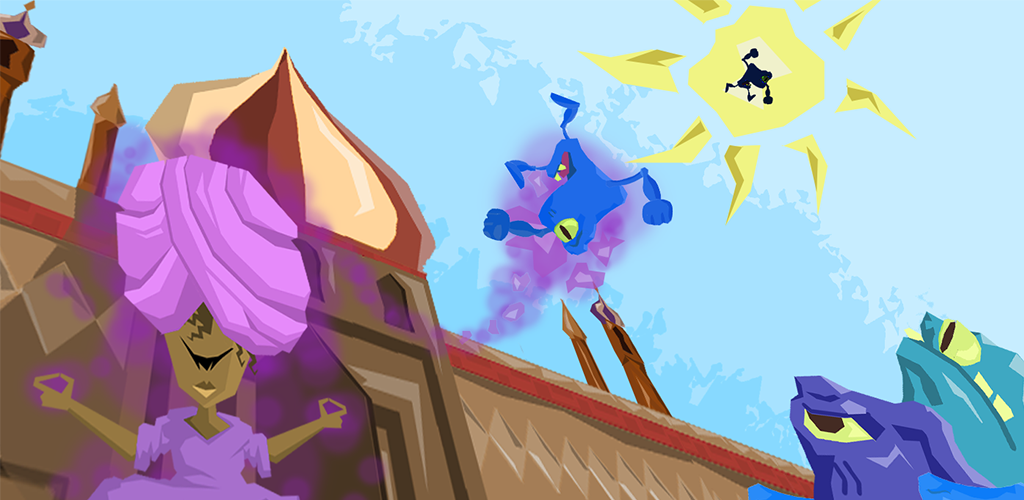 Mind Over Matter
A downloadable game for Windows
The kingdom is under attack by a monstrous brute army, and only a wise Mystic armed with incredible telekinetic abilities can keep them at bay. Pick up, toss, and splatter the invading forces in this mind-powered action defense game. Protect 3 unique palaces across an Arabian-inspired kingdom in Story Mode, or fend off endless legions in the graveyard of Endless Mode.
FEATURES:
⦁ Wield the power of telekinesis with physics-based action
⦁ Enemies are your weapon! Certain foes can be used against others
⦁ Learn and overcome- an action game where knowing your enemy is key to success
⦁ A unique and beautiful Arabian influenced style
⦁ Easy to pick up - only needs one working finger to play
⦁ 3 unique lands to defend - each with new challenges
⦁ Test your resolve in Endless Mode
ACTUALLY FREE:
Mind Over Matter was created with love by 7 Game Design students, and is thus being made available as a no-strings-attached free app. No micro-transactions, no ads, no tricks. Just plain old free.
CREDITS:
Creative Director: Nicholas Lives
Executive Producer: Jonathan Drew Perkins
Art Director: Austin Jones
Lead Animator: Alex Moushey
Designer/Programming/QA Consultant: Richard Martinez
Designer/QA Consultant: Nathan Wagstaff
Background Artist: Cameron Turney
---------------------------------
"Glass Break" Sound used under Attribution-Noncommercial License 3.0 by Stephan Schutze
"Woosh" Sound used under Attribution 3.0 License by Mark DiAngelo
Download
Download
mindovermatterv1pc_Data.zip
21 MB
Also available on